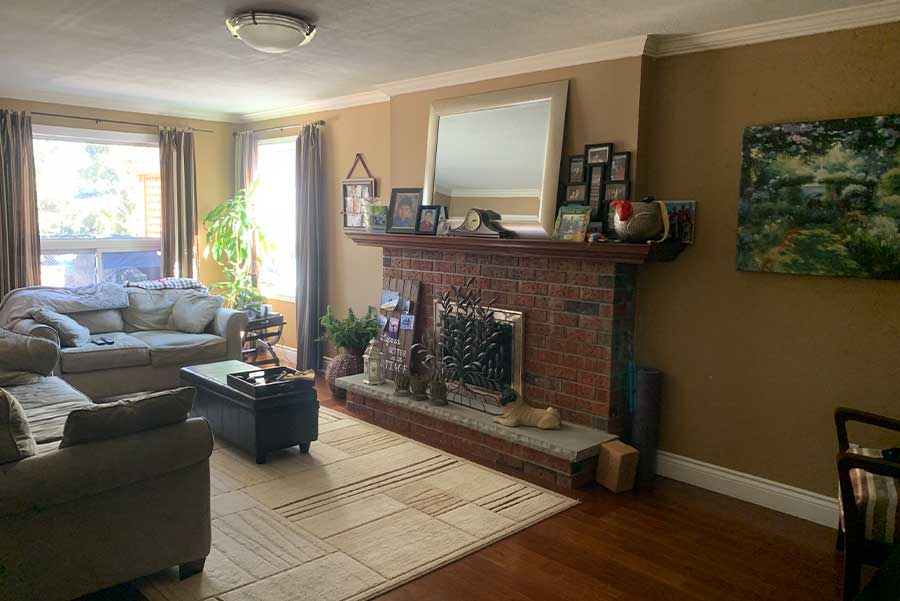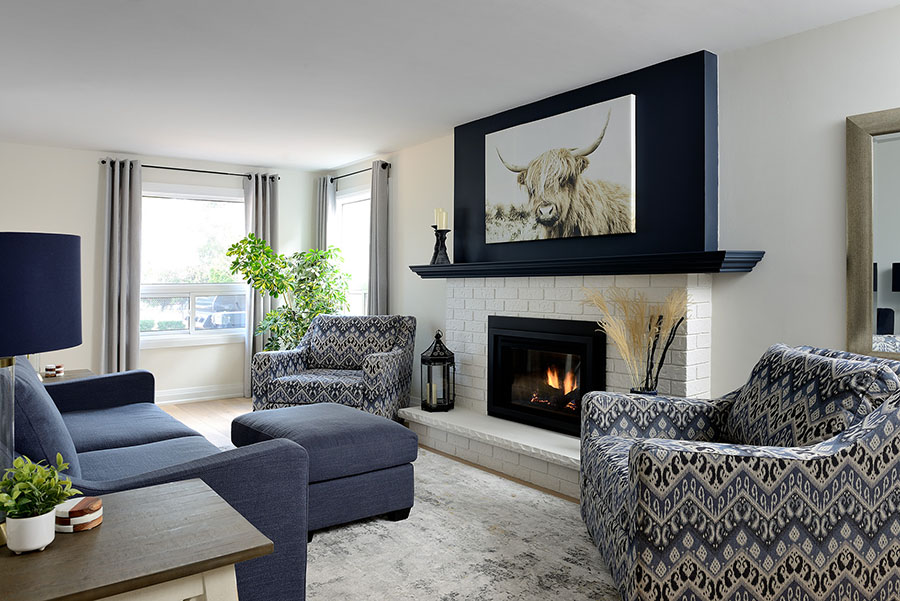 Slide to see the living room transformation.
At the wish of a client, Foxglove Design took over this project. The client did not feel aligned with the initial design concept they were given and came to us for a second opinion.
Michelle, the owner of Foxglove Design, has over 25 years of experience as an interior and kitchen designer, and was confident we could help the couple create the look they dreamed of.
The client wanted a kitchen that fit their space and their lifestyle. It needed to be functional for entertaining friends and family and tastefully designed.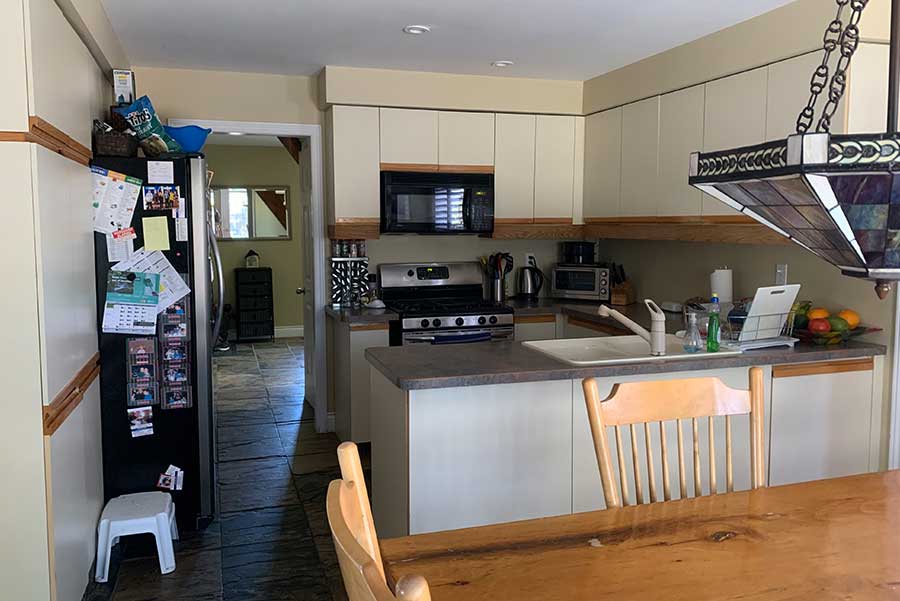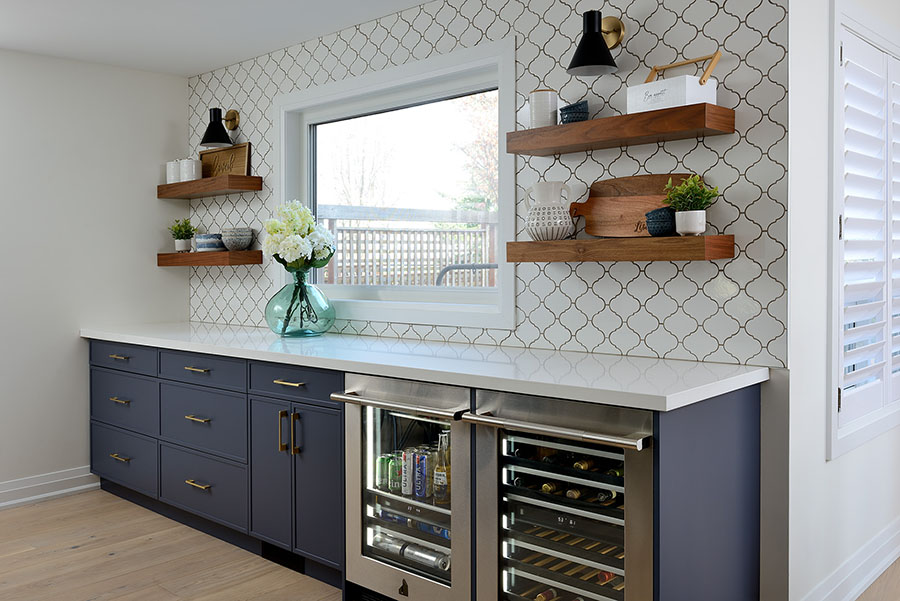 Slide to see the kitchen transformation.
While the client noted they appreciate all things aesthetic, they entrusted Foxglove Design to handle every detail. From contractor management to selecting furnishings and finishes, they even gave Michelle a budget to accessorize their home after the renovation was completed.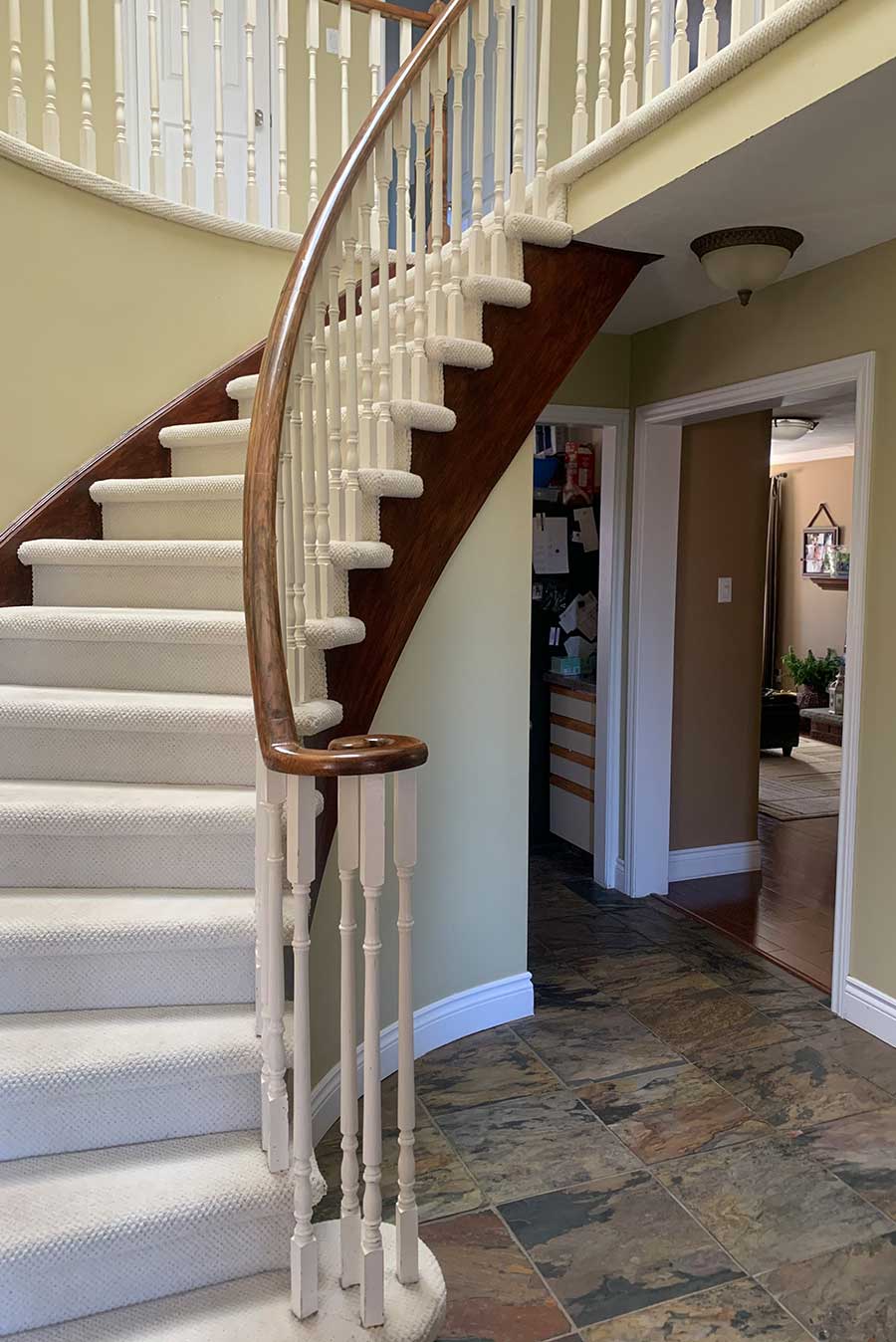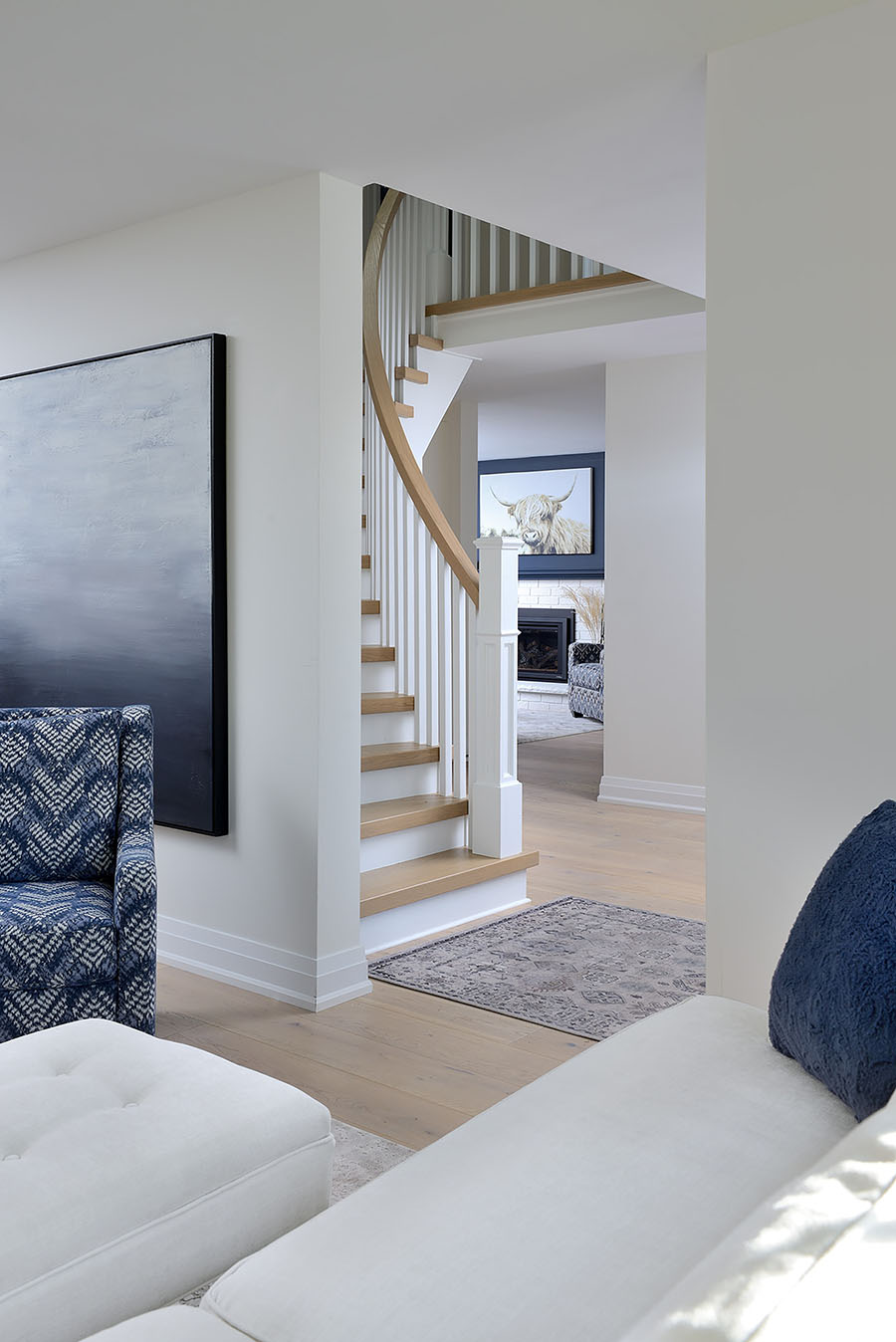 Slide to see the main floor transformation.
The result? An ambient kitchen and living area finished on time and on budget that has transformed their home into a sanctuary that is elegant and warmly inviting.